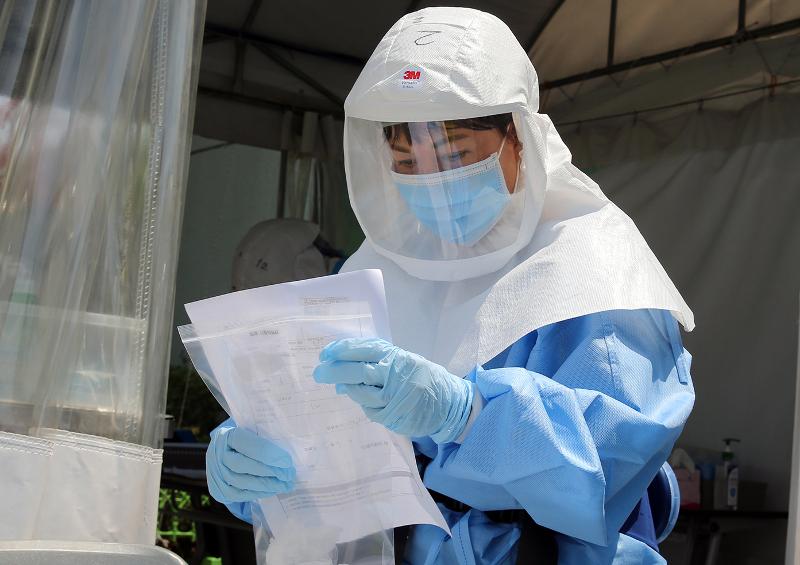 By Xu Aiying and Yoon Sojung

With Korea's response to the novel coronavirus disease (COVID-19) receiving global accolades, the government has devised a roadmap to make the nation's disinfection model a global standard.

The Ministry of Trade, Industry and Energy on June 11 announced plans to devise the roadmap at the sixth meeting of the Central Economic Response Headquarters at Government Complex-Seoul.

The roadmap seeks to build the "K-disinfection model," based on the "3T" concept of test, trace and treatment, in a systematic manner and propose a combined 18 global standards to the International Standard Organization.

In the testing and confirmation stage, Korea will propose six standards such as diagnostic agents, testing methods and management of testing centers to accurately diagnose the coronavirus and classify confirmed cases. In the clinical research and trace stage, it will propose four standards including a mobile app to effectively trace and manage people in self-isolation, as well as a support system for clinical research. And in the isolation and treatment stage, eight standards will be proposed like the operation of lifestyle treatment centers to isolate and treat confirmed patients and social distancing guidelines.

The plan also includes the standardization of clinical data and standard materials, both of which are obtained in the disinfection research and development process.


Minister of Trade, Industry and Energy Sung Yun-mo said, "In the past, when a deadly infectious disease broke out in the international community, a standardized disinfection model was unavailable. For this reason, proposing standardization under our leadership holds significance."

"Through the standardization of the Korean disinfection model as the global standard, we will strive to bolster our leadership and use this as an opportunity to lead the new international order."
xuaiy@korea.kr