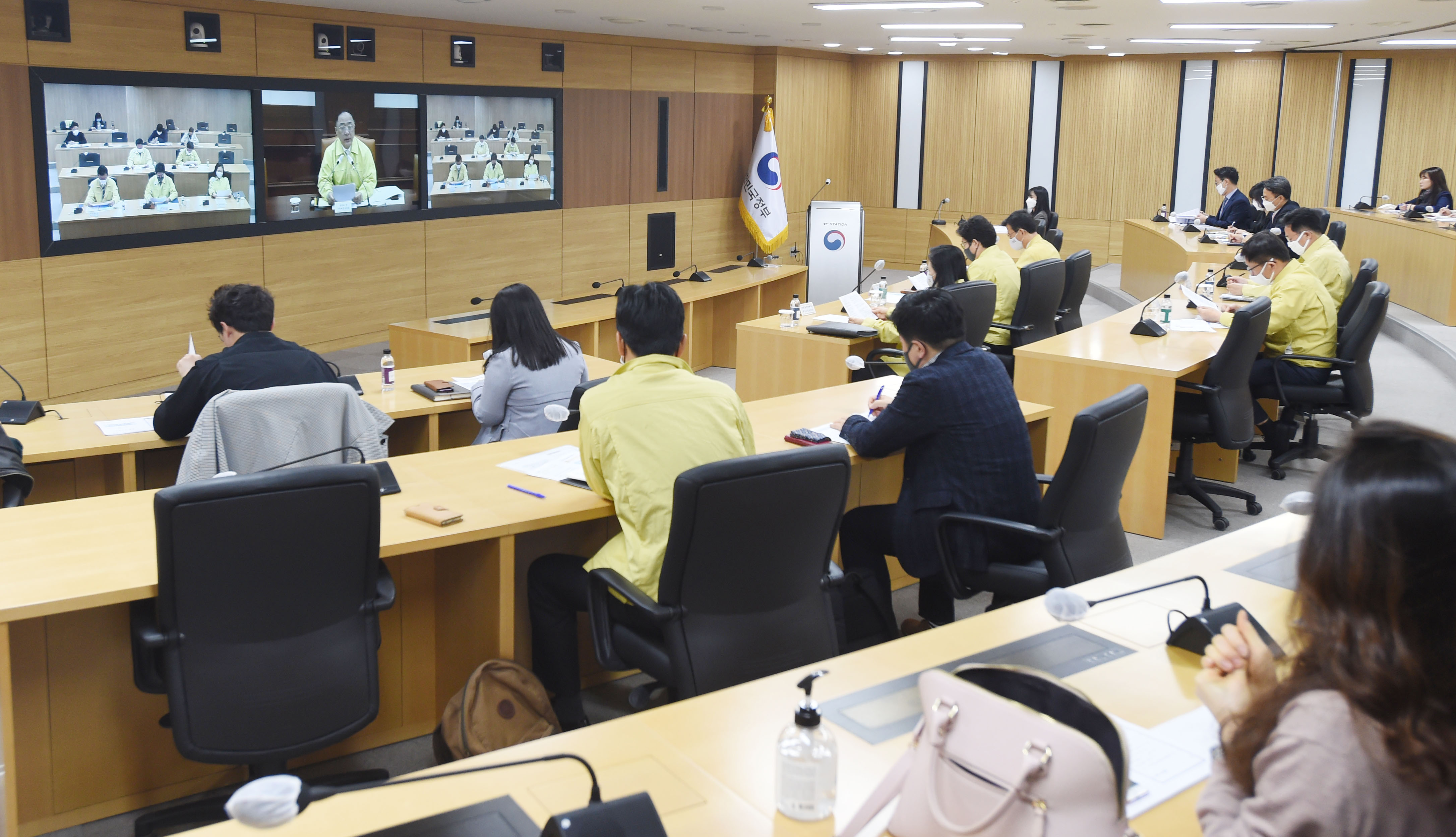 By Song Baleun and Lee Jihae

The government this year will allocate from the Economic Development Cooperation Fund USD 400 million in emergency aid for health projects in developing nations related to the novel coronavirus disease (COVID-19).
In a videoconference with economy ministers from around the world at Government Complex-Seoul, Deputy Prime Minister and Minister of Economy and Finance Hong Nam-ki on April 27 announced measures to supplement the government's foreign economic policy as a response to the pandemic.

He said the policy will be supplemented through the maintenance of corporate export capacity, international cooperation, boosting of cooperation with leading countries and preparation for the post-COVID-19 era.
"We will strive to strengthen timely support for trade finance and stimulation and resolve the difficulties of corporations such as restrictions on entry to the nation and setbacks in trade. To systematically aid the discovery and planning of and bidding for large-scale projects, we will also by mid-May arrange methods to promote the winning of contracts for foreign infrastructure projects (by Korean companies)," he added.
"Through Korea's quarantine and international cooperation, we will use the COVID-19 situation as a new opportunity to tap new markets and boost the national image, and augment solidarity and cooperation among countries."
In addition, the minister said the government will postpone debt worth USD 110 million for 26 low-income nations, increase by nearly three-fold the capital of the Export-Import Bank of Korea's four overseas branches, which have had no capital increase for over 15 years, from USD 145 million to USD 400 million.

The finance minister said the government has also strengthened its strategic aid for the administration's New Southern and New Northern policies by increasing official development assistance to the level of USD 7 billion, double the amount over the past three years.
He added that the government will also begin full-scale discussions on digital agreements like World Trade Organization negotiations on e-commerce, as COVID-19 has punctuated the importance of digital trade.

brightsong@korea.kr