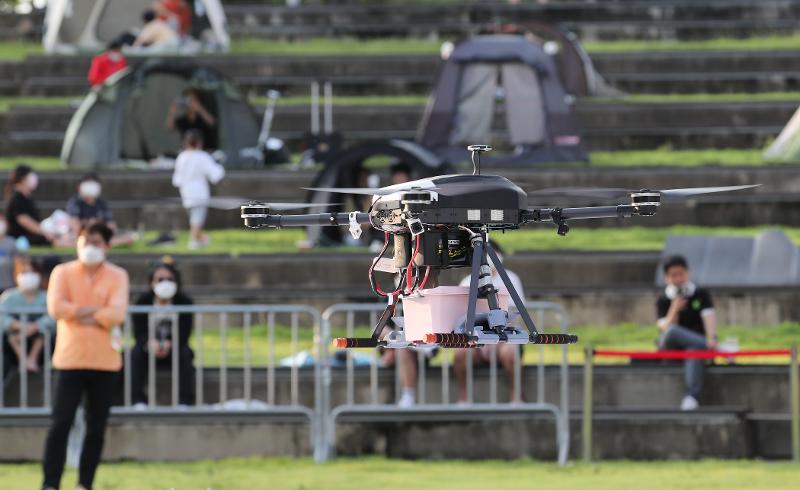 By Kim Young Deok and Lee Jihae

The Ministry of Land, Infrastructure and Transport has held an event at Sejong Lake Park in Sejong Special Self-Governing City showing how drones can deliver food.


The event on Sept. 19 was the first time for drones to be shown delivering food to people downtown.

Under the theme "Safe drones that make our lives convenient," organizers had five drones deliver hamburgers, chicken and macarons.

Three drones received orders via apps, departed from Sejong City Hall, flew 2.5 km as they crossed the Geumgang River and safely delivered food to the park. Another two left from an industrial park in the city's Naseong-dong neighborhood, crossed a throng of skyscrapers, and delivered food 1.5 km away. The average delivery time was 10 minutes.

The five multipurpose test drones were from domestic drone manufacturers such as Doosan Mobility Innovation and X Drone.

The event confirmed the drones' relevant technologies such as automatic takeoff and landing, flight routes and ordering systems using apps exclusively for delivery drones.

Jeong Yong Sik, the ministry's director general for aviation policy, said, "The government will provide various support so that industries using drones can become part of daily life as quickly as possible."
kyd1991@korea.kr