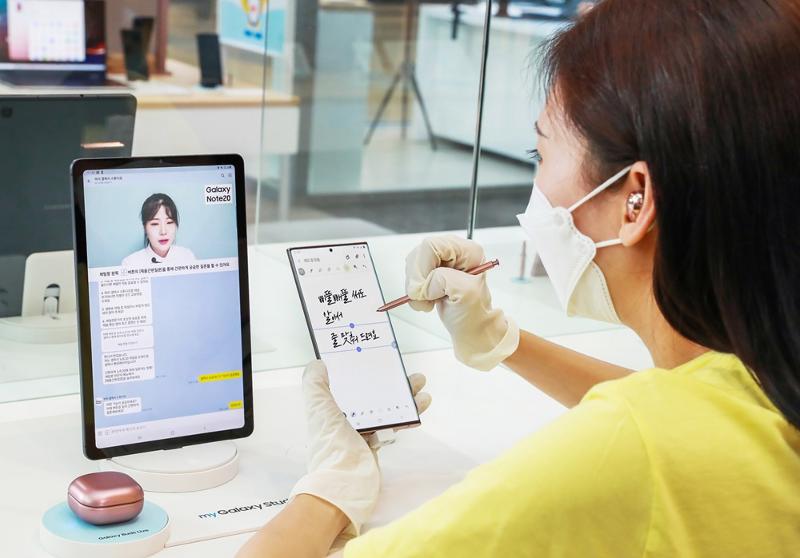 By Lee Kyoung Mi and Lee Jihae


Seven Korean products top their respective sectors in global market share, tying Korea for third place worldwide with Japan, the Japanese economic daily Nihon Keizai Shimbun said on Aug. 13.


In a survey of the global market shares of leading products and services, the daily found that Korean smartphones, DRAM chips, OLED panels, NAND flash memory chips, flatscreen TVs, shipbuilding and large LCD panels held the top global shares of their respective sectors in 2019.
The U.S. ranked No. 1 with 25 of its products dominating their markets, followed by China with 12.

The daily said Samsung Electronics topped the global markets for smartphones (21.6%), DRAMs (42.7%), OLEDs (73.5%), NAND flash memory (35.9%) and flatscreen TVs (18.7%), while LG Display's large LCD panels (24%) and shipbuilder Hyundai Heavy Industries (16.7%) dominated theirs.

SK Hynix was second in global market share for DRAMs with 28.9%, while LG Display was second to Samsung in OLEDs and LG Electronics also second to Samsung in flatscreen TVs with 15.9%.

Samsung ranked second in the global market shares for tablet devices and smartwatches. LG Chem ranked second in polarizing plates, and Samsung SDI ranked second and LG Chem fifth in mobile lithium ion batteries.

km137426@korea.kr